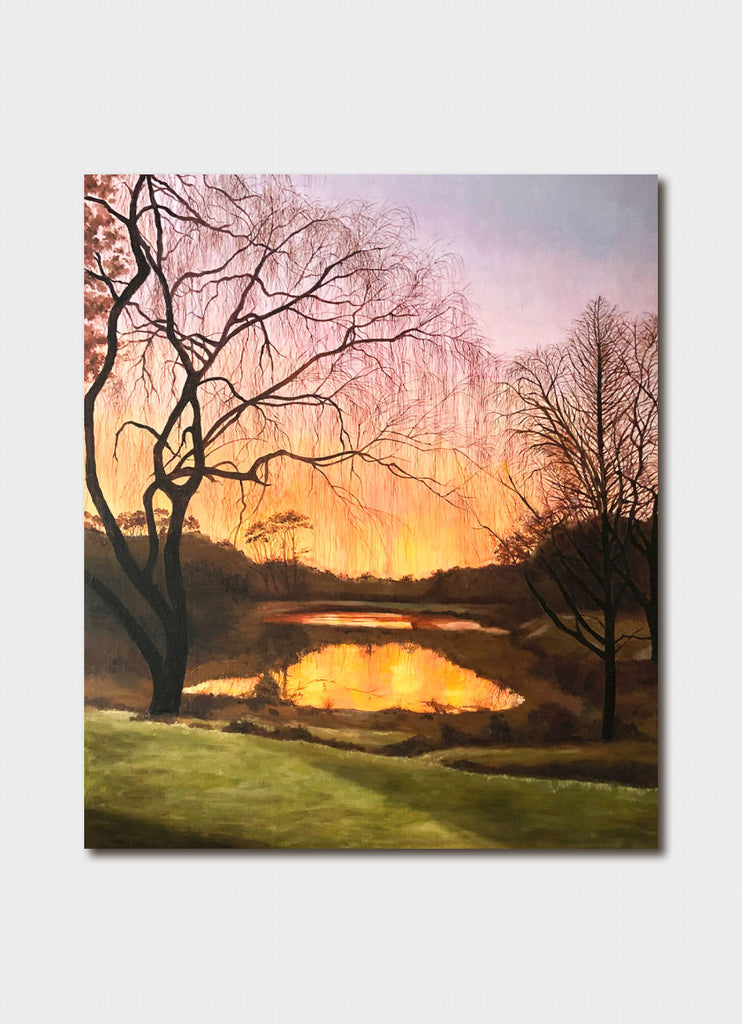 Sandi Rigby Art Card - Centennial Park III
Large art card 128 x 155mm, blank inside for your own message.
The Artist -
Sandi Rigby started out as a graphic artist then turned to printmaking and etching, training at the Sydney Gallery School. She has was won many awards and has works hanging in galleries throughout Australia. 
Sandi lives on the Sydney north shore and her work is often influenced by a landscape theme, sometimes inspired by long bush walks. She tries to capture the mood of the subject with colour, pattern, texture and detail, layering plates and working both conceptually and realistically.