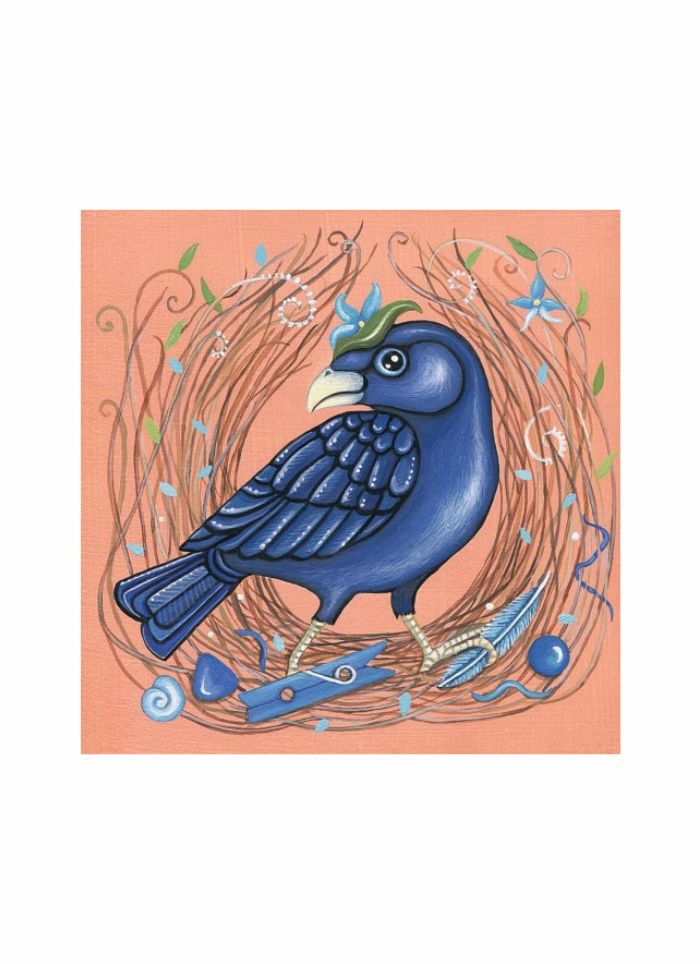 Sandra Kendell art card - Regent Bowerbird
Large card, 140 x 140mm, blank inside, comes with white envelope. Printed in Melbourne on FSC stock by the Nuovo Group, specialists in printing cards featuring work by Australian and international illustrators.
The artist -
Sandra Kendell is an artist and author based in Darwin, Australia. She works with oils, watercolour, mixed media and words.
Sandra draws inspiration from the local environment and ecology revealing some of its more elusive inhabitants and portraying their unique personalities in images and stories embellished with a dose of whimsy.
Sandra has produced five picture books for children and illustrated a sixth for Author Rina Foti. She exhibits regularly in Darwin and has completed numerous private and government commissions of illustration and artwork.