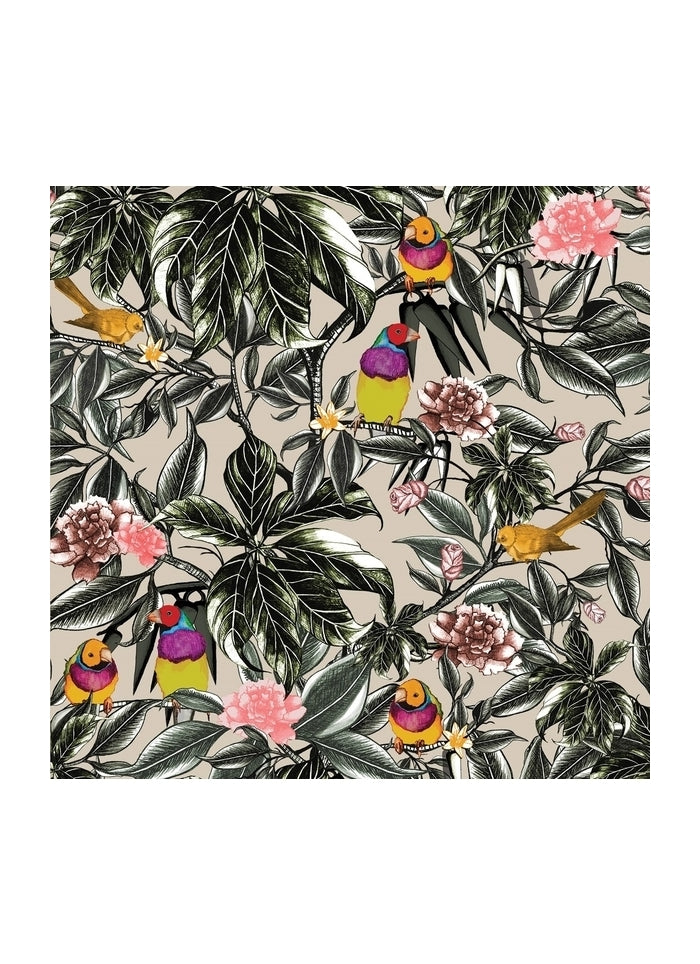 Tamara Design Co - Jungle Birds
Large card, 150 x 150mm, blank inside.
About the artist -
Tamara Design Co is a Canberra-based pattern design and textiles studio owned by Tamara Schneider. Tamara originally studied fashion design at Sydney's Whitehouse school and later went on to study textile design and screen printing at RMIT in Melbourne.  She has been in business for nearly ten years.