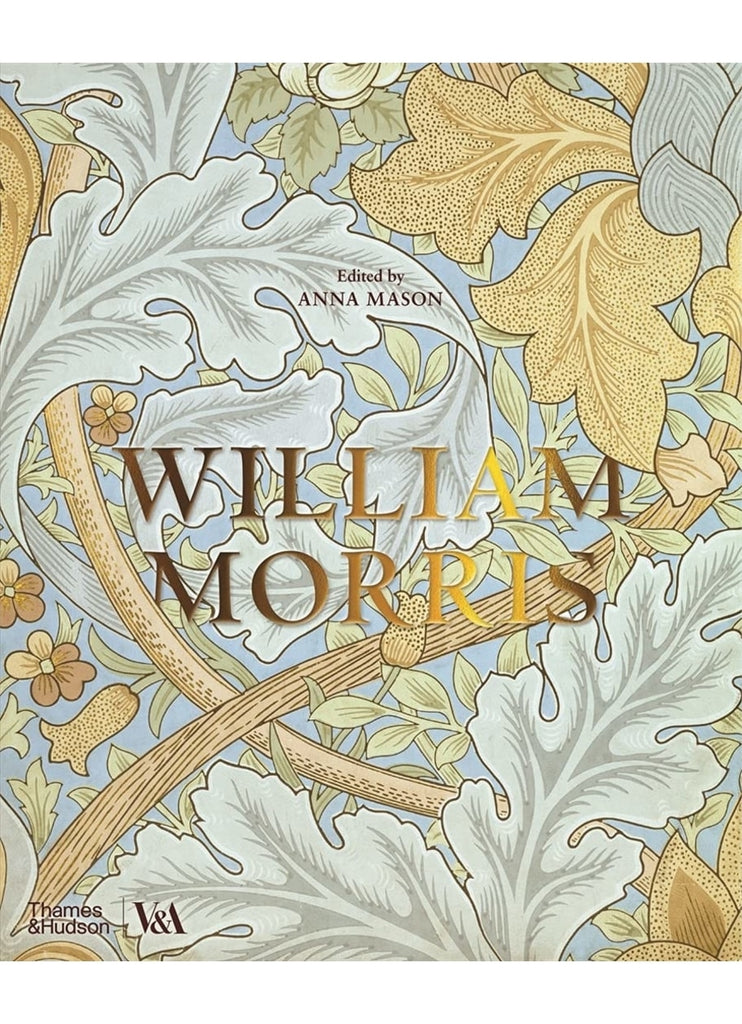 WILLIAM MORRIS (VICTORIA & ALBERT MUSEUM) Edited by Anna Mason (HB)
William Morris's interests were wide-ranging: he was a poet, writer, political and social activist, conservationist and businessman, as well as a brilliant and original designer and manufacturer. This book explores the balance between Morris's various spheres of activity and influence, places his art in the context of its time and explores his ongoing and far-reaching legacy.

A pioneer of the Arts & Crafts Movement, William Morris (1834-1896) is one of the most influential designers of all time. Morris turned the tide of Victorian England against an increasingly industrialized manufacturing process towards a rediscovered respect for the skill of the maker. Morris's whole approach still resonates today, and his designs are popular and much admired.

Published to mark the 125th anniversary of Morris's death, this book includes contributions from a wide range of Morris experts, with chapters on painting, church decoration and stained glass, interior decoration, furniture, tiles and tableware, wallpaper, textiles, calligraphy and publishing. Additional materials include a contextualized chronology of Morris's life and a list of public collections around the world where examples of Morris's work may be seen today. This study is a comprehensive, fully illustrated exploration of a great thinker and artist, and essential reading for anyone interested in the history of design.

About the Author

Anna Mason is a leading authority on the Arts & Crafts Movement. From 2009 to 2016 she was curator at the William Morris Gallery, London, and from 2019 to 2020 was curator of the Morris-designed Red House (National Trust). She was lead curator of the exhibition 'May Morris: Art and Life' held at the gallery in 2017, and co-author of the accompanying book May Morris: Arts & Crafts Designer (published by Thames & Hudson with the William Morris Gallery and the V&A).
ISBN 9780500480502
Anna Mason | Thames & Hudson | November, 2021 | Hardcover | 668 colour illustrations | 384 pages | 28.9 x 24.8  x 4.0 cm | 2.59 kg